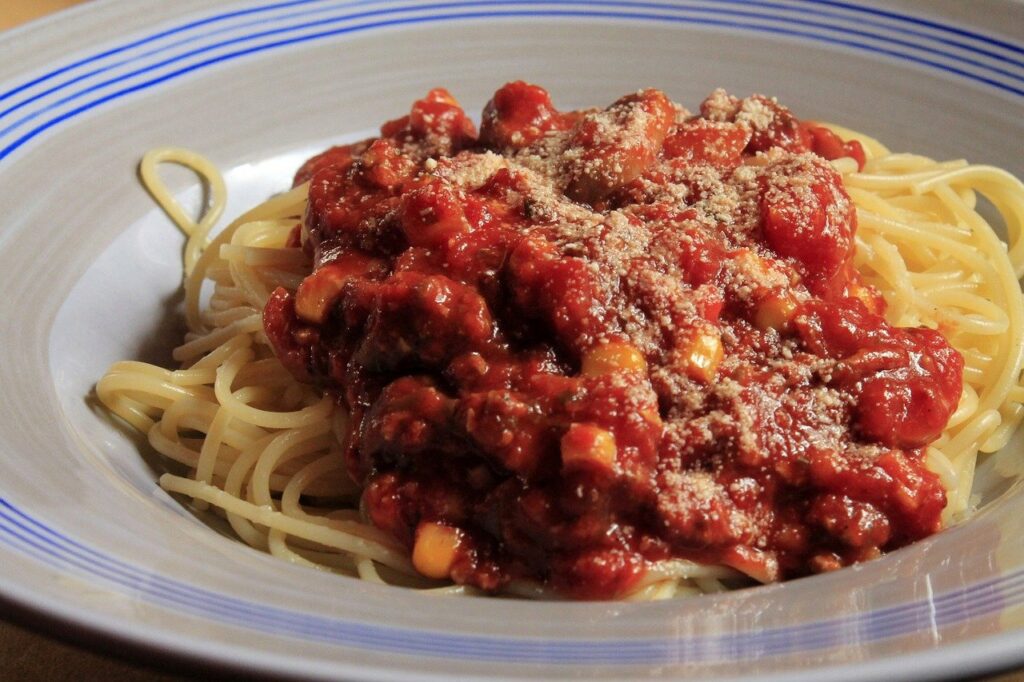 Many Sundays at our house my father would make spaghetti. The fragrant scents of tomatoes, garlic and red wine would fill the house for hours while the sauce simmered to perfection. This isn't really a recipe that you type up and give to someone. It's best learned like I did, at my father's side watching each ingredient and having long conversations between each phase of the process. I don't want it to get lost to the world, but I'm posting it here.
Spaghetti Sauce - Sid Corley
1 whole onion chopped up cook in olive oil until translucent

Add 1 8oz can of tomato paste.
Simmer for 20 mins.
Add 5 finely chopped cloves of garlic.

Add 1 T Spice 

Island Spaghetti Sauce Seasoning.

   Unfortunately this spice mix has been discontinued, but
    there is a recipe for making your own found here at Epicurious.com.

Sprinkle with flakes of I

talian seasoning.

[ Oregano, Marjoram, Savory, Thyme, Basil, Rosemary, Sage. ]

Add 1/2 C of dry red wine. [ Dad liked Sebastiani's Gamay Beaujolais ]

  Simmer for 20 mins.
Add 2 14.5 oz cans of diced tomatoes, pureed to pulp.

Add salt and pepper to taste.
Simmer for several hours.